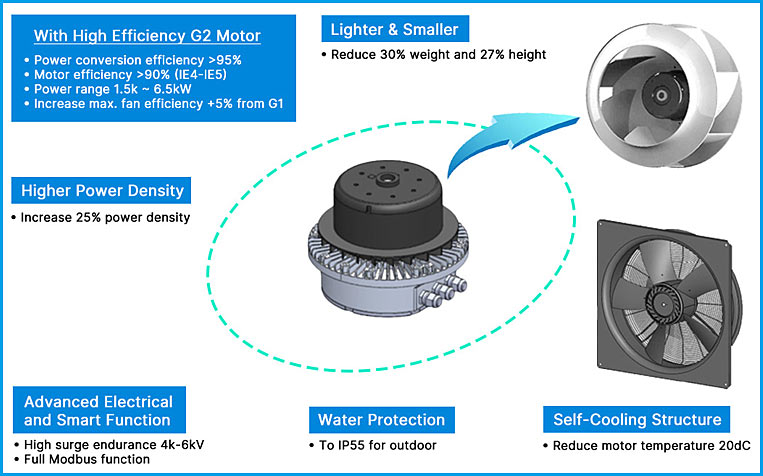 The increasing focus on energy efficiency is already reshaping HVAC equipment technology. In addition, data centers generate more heat with AI and high computing, necessitating a powerful fan wall to cool the facility. Delta new fan series with high-efficiency motors offers both increased power and improved efficiency. The application of these fans can enhance the air performance of HVAC systems and fan walls, while also saving more energy.
Key Features:
Higher Power Density: Low-switching-loss technology can increase power density.
Self-Cooling Structure: Adjusts airflow to cool the internal motor and electrical components through additional fins and heat sinks.
Lighter and Smaller: The fan, with high power density, fits into a compact motor space, offering users flexible installation options.
Enhanced Protection for Ingress and Surge: Upgraded ingress protection to IP55 and surge endurance to 4k-6kV.
Smart Functionality: Intelligent control makes the system safer and multifunctional.