EXTENSIVE EXPERIENCE AND STRICT QUALITY MANAGEMENT MAKE DELTA THE PARTNER OF CHOICE FOR INFOTAINMENT AND AUTONOMOUS DRIVING TECHNOLOGY
MANAGING COOLING WITH INFOTAINMENT ECOSYSTEM INTEGRATION

Covering a wide range of vehicle systems, Infotainment includes the following:
• Navigation
• Radio / Digital Media / Video
• Gateway
• Rear Seat Entertainment
• Mobile Phone Connectivity or Calling Integration
• Amplifier
• Head Up Display (HUD)
• Dashboard Cluster
• Advanced Driver-Assistance Systems (ADAS)
Utilizing decades of experience in automotive applications, Delta has developed an Infotainment-driven line of fans that focus on cabin sound quality, EMC protection, and operational ranges for broad ranges of temperatures, humidity, and thermal shock. These fans are available in standard sizes that can be integrated into your next project.
AUTONOMOUS TECHNOLOGY: LEADING QUALITY AND RELIABILITY
With millions of miles driven autonomously on public roads, and extensive research and development pushing forward to ensure safety and reliability, Delta lends its expertise to provide a highly reliable fan to suit the stringent safety and operability guidelines. Our vertically integrated manufacturing facilities hold certifications such as ISO 9001, ISO 14001, OHSAS 18001, TLS 8001, QC 08000, and TS 16949. Ensuring maximum control over quality, technological integration and utilization, and delivery.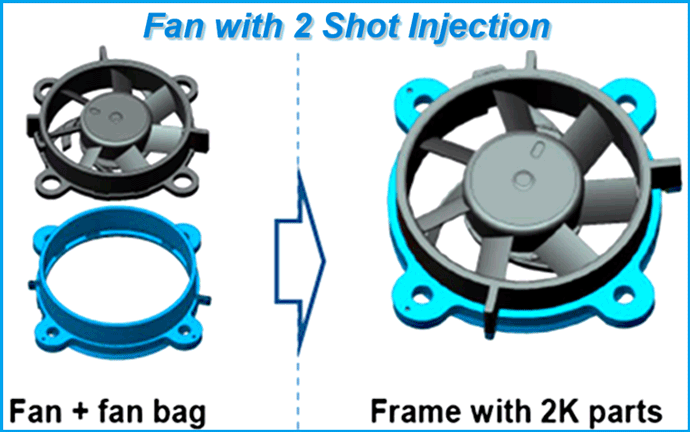 PRODUCT DEVELOPMENT FOR THE APPLICATION

Vibration Reduction and Noise Improvement
• Sound quality of the system
• Embedded microphone for voice control
Fans for Harsh Environments
• High operating/ storage temperature
• High temperature with humid environments, such as 85oC/85%RH
• Thermal shocks with temperature range from -40 to 85oC (up to 105oC)
Suited for many applications
• Miniature fan
• Fan Integrated with Sub-systems
EMC Solutions for the Application
• IEC CISPR 25
• Fans + Fan Bag = 2K parts/ injection
• Fans + Bracket/ Chassis
• Fans + Heat sink
Delta new DC fans for car infotainment application with sleeve bearing.
(roll over image to zoom in or click on images/PN to get more details)
Part number
(Download spec sheets)
Dimension
(mm)
Operating Voltage Range (VDC)
Voltage (VDC)
Bearing type
Current (A)
Power (W)
Speed (RPM)
Noise (dB-A)
Air Flow (CFM)
Air Pressure(in H2O)
Operating Temperature (C)
AUB0412VD-00
40x40x20
10.8~13.2
12 VDC
Sleeve
0.11 A
1.32 W
7500 RPM
26.5 dB(A)
9.56CFM (0.271 m3/min)
0.236inchH2O (5.99 mmH2O)
-20~+90⁰C
AUB0405VD-00
40x40x20
4.5~5.5
5 VDC
Sleeve
0.15 A
0.75 W
7500 RPM
26.5 dB(A)
9.56CFM (0.271 m3/min)
0.236inchH2O (5.99 mmH2O)
-20~+90⁰C
ASB0412SA-00
40x40x10
10.8~13.2
12 VDC
Sleeve
0.03 A
0.84 W
8000 RPM
33.5 dB(A)
8.86CFM (0.251 m3/min)
0.234 inH2O (5.94 mmH2O)
-20~+90⁰C
ASB0405SA-00
40x40x10
4.5~5.5
5 VDC
Sleeve
0.18 A
0.90 W
8000 RPM
33.5 dB(A)
8.86CFM (0.251 m3/min)
0.230 inchH2O (5.84 mmH2O)
-20~+90⁰C
Part number
(Download spec sheets)
Dimension
(mm)
Operating Voltage Range (VDC)
Voltage (VDC)
Bearing type
Current (A)
Power (W)
Speed (RPM)
Noise (dB-A)
Air Flow (CFM)
Air Pressure(in H2O)
Operating Temperature (C)