Purpose: Offer customers optimal performance design and total thermal solution from fan unit design to fan tray design and manufacturing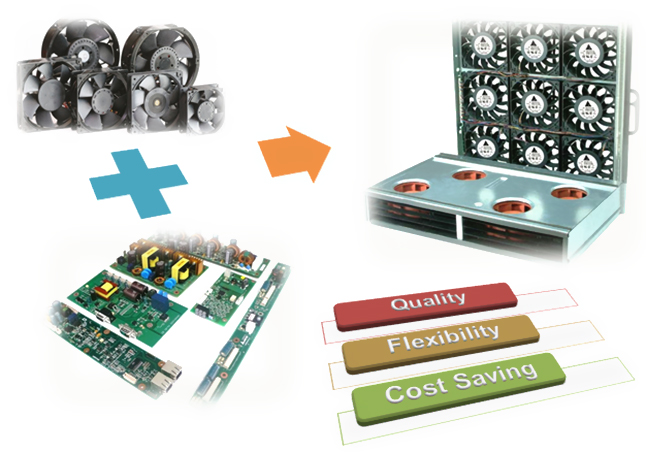 Advantage:
Valued integration and system simulation
Streamlining troubleshooting and debugging process in one production cycle to shorten overall manufacturing time
Centralized auto test and shorten supply chain lead time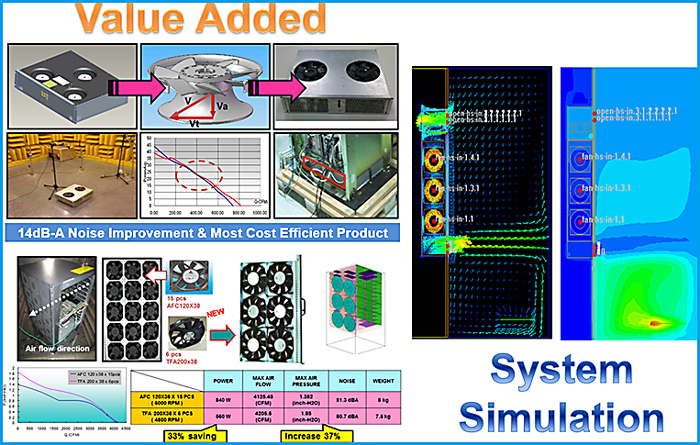 Application:
We provide Networking and Outdoor solution products.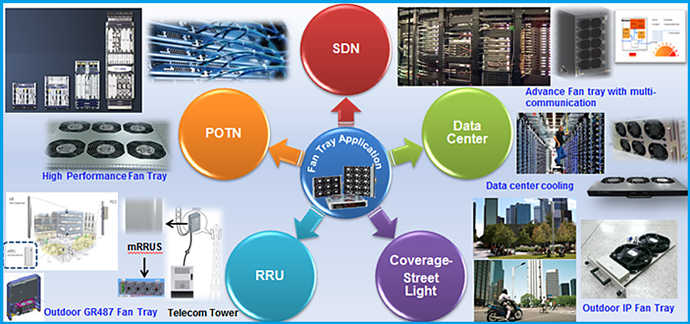 Controller Boards: Complete Control for Any Cooling Solution
Delta designs the most efficient controller boards available worldwide. The built-in capabilities are designed to accommodate the needs of any cooling and thermal solution. Hot-swap and voltage converting, power monitor, and management are key features of controller boards that are custom built for any industry. Using the latest Protel 99SE design environment, Delta is able to shorten the design cycle as well as manufacturing lead time for customers. Common features and capabilities include:
EMI solutions
Abnormal protection
Interface communication
Fan speed control & regulation
Status indicator and alarm functions
Standard models are listed below. Additional designs can be made available for specific application requirements.
| Part number (Download spec sheets) | Dimension (mm) | Operating Voltage Range (VDC) | Voltage (VDC) | Current (A) | Power (W) | Speed (RPM) | Noise (dB-A) | Air Flow (CFM) | Air Pressure (in H2O) |
| --- | --- | --- | --- | --- | --- | --- | --- | --- | --- |
| FC241B07-L0E | 75.7 x 50 x 13.10 mm | 21.6~26.4 | 24 VDC | 1.50 A | 36.00 W | N/A | N/A | N/A | N/A |
| Part number (Download spec sheets) | Dimension (mm) | Operating Voltage Range (VDC) | Voltage (VDC) | Current (A) | Power (W) | Speed (RPM) | Noise (dB-A) | Air Flow (CFM) | Air Pressure (in H2O) |
| --- | --- | --- | --- | --- | --- | --- | --- | --- | --- |